(1) Energy efficiency ratio
Air conditioning has low energy efficiency ratio for heating, serious power consumption, and slow heating speed. Air conditioners are limited by their heating principles and have many shortcomings when heating: when electric energy is converted into heat, the loss is large and the thermal efficiency is low. The heating energy efficiency ratio (the ratio of the heating capacity to the total input power) is usually less than 2.5. When the temperature is lower than 0°C, its energy efficiency ratio quickly drops to 1, which is only equivalent to an electric heater. The lower the outdoor temperature, the worse the heating effect of the air conditioner. (The heating effect of gas heaters is more than three times that of ordinary electric heaters)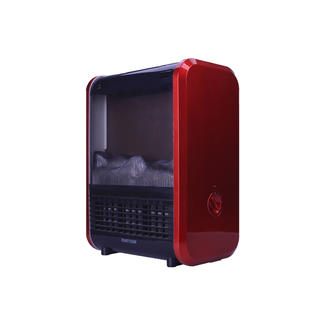 (2) Balance of air and moisture
The air conditioner was not well heated, and dizziness and chest tightness followed one after another. The gas heater will release water vapor (H2O) during the combustion process to prevent the air from drying out. At the same time, the gas heater itself is equipped with an oxygen-deficient protection device, which can prompt the window to be opened every one or two hours during heating to ensure the balance of the air.
75% of the air in ordinary air conditioners is reused. If you increase the amount of fresh air, it means to increase energy consumption. The lack of energy reserves in our country has caused our country to ignore fresh air in the development of the air-conditioning industry. Especially pregnant women should pay attention to keeping warm in winter, but the air quality is not good when keeping warm, or the air lacks fresh negative oxygen ions, which is very detrimental to the eugenics of pregnant women and fetuses.
(3) Flexible heating and rapid heating
The air conditioner has poor heating flexibility and is inconvenient to move. The use of air conditioners has certain limitations and cannot be used outdoors, nor is it suitable for installation in places with high temperature and heavy oily smoke, such as kitchens and other places. The air conditioner bought home is only a semi-finished product and needs to be installed and fixed before it can be used. The use of wall-mounted air conditioners for heating has low power and cannot be moved, and one must be installed in each room; using central air conditioners for heating can easily lead to waste of resources. The gas heater has excellent mobility and can be moved in every room at will. After using the highest level to raise the room temperature, it can be adjusted back to the minimum level and the room temperature can be maintained.
It will be very difficult to start the air conditioner below minus 15°C. The winter in the north is long, and the cold period in most areas is below minus 15°C. The air conditioner heating will be greatly reduced. Gas heaters can be used normally no matter how low the temperature is, whether they are indoors or outdoors, and they heat up quickly.