There are several types of outdoor heaters available, each with their own strengths and weaknesses. The most common types include:
Propane Heaters - These heaters use propane as a fuel source and are portable, making them easy to move around as needed. They come in various sizes and styles, from tabletop models to larger standalone heaters.
Natural Gas Heaters - These heaters are typically larger and more permanent than propane heaters, as they need to be connected to a natural gas line. They are often used for outdoor patios or dining areas and can provide a significant amount of heat.
Electric Heaters - These heaters are easy to use and require no fuel source, but they do need to be plugged into an electrical outlet. They come in various styles, including freestanding and wall-mounted models.
Factors to Consider
Size and Heat Output - Consider the size of the area you want to heat and choose a heater with an appropriate heat output. You may need multiple heaters for larger areas.
Safety Features - Look for heaters with safety features such as automatic shut-off switches, tip-over protection, and protective grills.
Style and Design - Outdoor heaters come in a variety of styles and designs, so choose one that complements your outdoor decor.
Outdoor heaters can be a great addition to your outdoor living space, allowing you to enjoy the outdoors even when the weather turns cooler. By choosing the right type of heater and considering important factors such as size and safety features, you can ensure safe and efficient use. With these tips in mind, you can stay warm and cozy while enjoying the great outdoors.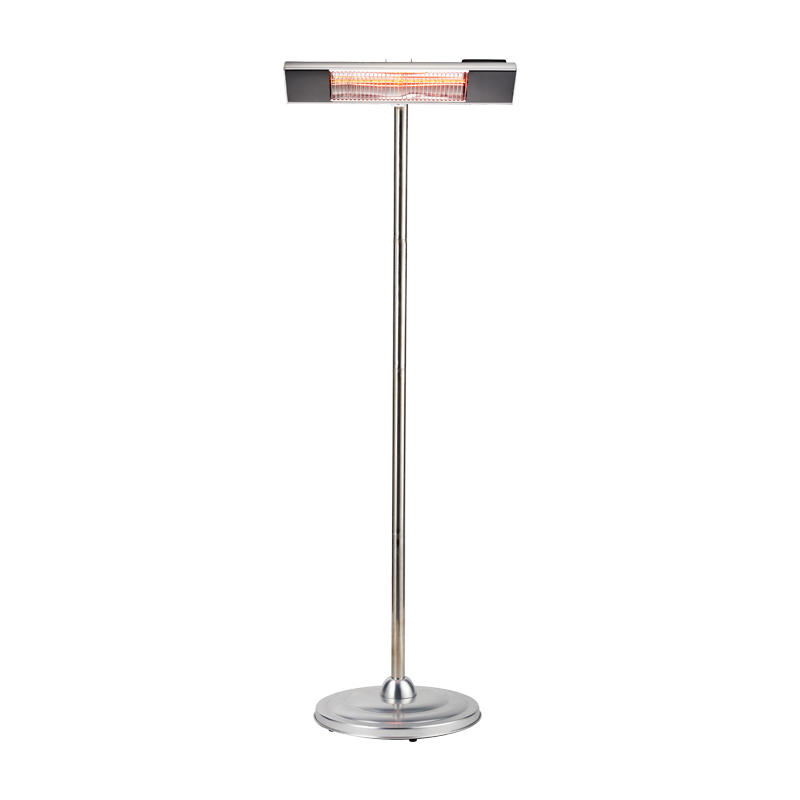 1. Heater type: vertical.
2. Heating element: gold tube.
3. With the switch of the warping plate, it is easy to operate.
4. Power cord specification: 3G*1.0MM2*2m.
5. Waterproof, waterproof grade: IP65.
6. Product certificate: CE GS SAA CB ROHS EMC.