Determining the proper size and output of electric ceiling heaters involves considering several factors to ensure efficient and effective heating. Here's a breakdown of the key considerations for
Wholesale Electric Ceiling Heaters Suppliers
:
Calculate Heat Load: Determine the heat load required for the space by considering factors such as room size, insulation, ceiling height, and geographical location. Heat load calculation formulas take into account these variables to determine the amount of heat needed to maintain a comfortable temperature.
Wattage and BTU: Electric ceiling heaters are typically rated in watts or British Thermal Units (BTUs). Watts indicate the electrical power consumed by the heater, while BTUs represent the amount of heat output. Consider the wattage or BTU rating that aligns with the calculated heat load for the space.
Coverage Area: Evaluate the coverage area of the electric ceiling heater. Manufacturers often provide guidelines indicating the square footage or room size that the heater can effectively cover. Ensure the heater's coverage area matches the size of the space to ensure optimal heating performance.
Ceiling Height: Take into account the ceiling height of the room, as it impacts heat distribution. Higher ceilings require heaters with increased power or heating elements that can effectively distribute heat across the vertical space.
Insulation and Heat Loss: Consider the level of insulation in the room and potential heat loss through windows, doors, or poorly insulated walls. Poor insulation may require a larger heating capacity to compensate for heat dissipation and maintain the desired temperature.
Climate Conditions: Factor in the local climate and temperature variations. Colder climates typically require higher heating capacities to combat the outdoor temperature and ensure consistent warmth indoors.
Occupancy and Usage: Consider the number of occupants and the purpose of the space. Areas with higher occupancy or areas that require consistent heating, such as offices or commercial spaces, may necessitate higher-capacity heaters.
Heat Distribution: Evaluate the heater's ability to distribute heat evenly throughout the space. Some electric ceiling heaters feature built-in fans or oscillation functions that enhance heat distribution and promote uniform warmth.
Thermostat Controls: Ensure the electric ceiling heater has a thermostat or temperature control feature. This allows you to set and maintain the desired temperature, preventing overheating or unnecessary energy consumption.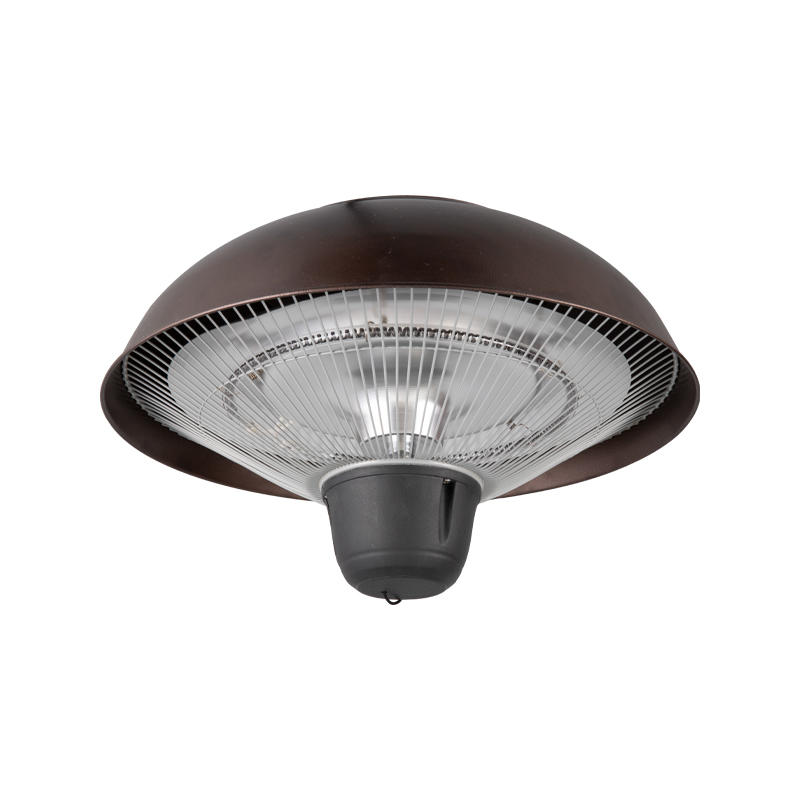 >AC 220-240V 50/60Hz
>Single halogen tube or carbon fiber tube for option
>Pull switch control, convenient operation.
>Waterproof grade: IP34.